Your Time Is Too Precious To Spend It Cleaning!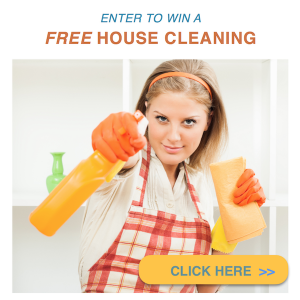 At the end of your busy work day, the last thing you want to do is come home to a dirty mess.
Heavenly Scent's C.O.R.E. certified cleaning technicians are here to make your life simpler. We give your home the personal, detailed attention it deserves … and clean your home the way you want it cleaned, so you can relax, enjoy life, and spend more time with the ones you love.
That's what we mean when we say "we are your personalized cleaning service."
Your Complete Satisfaction is Guaranteed!
Why Choose Us?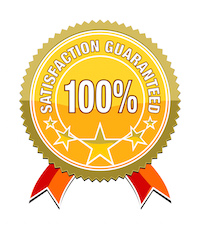 Heavenly Scent Cleaning Service is a St. Louis MO Cleaning Company and was founded in 2005. From the start, our cleaning service has grown steadily throughout the years the old fashioned way — through word of mouth recommendations — to become St Louis, St Charles and Jefferson Counties' Best Kept Secret in Personalized Residential Cleaning Companies.
There are many advantages of working with Heavenly Scent over franchise cleaning companies. With us, you get immediate satisfaction at a better rate!
As a Heavenly Scent customer, you won't be given a "Gotcha" contract or a list of silly requirements that so many other cleaning services mandate. We promise never to forget that we are truly personalized and customize our cleaning services to each client's particular and unique needs.
For example, we don't charge a cancellation fee like many companies and we have never yet had a problem with our clients taking advantage of that!
Our trained cleaning crews work in teams of 2, 3, or 4 cleaners and bring all the cleaning supplies with them. When they arrive at your home, they know in advance which team member will tackle your bathrooms, which one will tackle your kitchen and which one is going to tackle the general dusting. When they are through with these initial assignments, they vacuum and mop, and finish up as a team. It really is a well choreographed cleaning event to maximize thoroughness and efficiency. You then can get on with your day!
Of course, all of our cleanings come with a 100% Satisfaction Guarantee.
What Makes Us Different?
We have been cleaning St. Louis area homes since 2005
Always very reasonably priced
You get a real appointment time — i.e 12:15 on Thursday — not big windows of possible times when the cleaners might show up
We pay our cleaning technicians on an hourly basis so they are motivated to do a much more thorough job of cleaning your home. Most house cleaning companies pay their house cleaners on a percentage basis which encourages the cleaners to value speed over thoroughness.
Pre-screened professionally-trained cleaning technicians
Licensed, bonded and insured for your safety and peace of mind
Efficient and thorough cleaning crews
Consistency – the same team cleans your home each time
All Supplies and cleaning products provided
No "gotchas" or silly contracts
No cancellation fees
Call and talk to the owner any time.
Our Cleaning Specialties
Weekly, bi weekly or monthly cleaning service.
Deep cleans, one time cleans, move-in/out and construction cleaning.
Office cleaning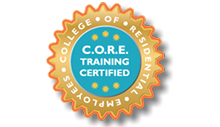 Whatever your cleaning needs are, we can set up an easy cleaning plan that is customized around your needs and budget.
Our professional staff is C.O.R.E. certified. C.O.R.E. is a residential cleaning college that teaches how to clean a home in the most thorough and efficient way. It is a comprehensive professional training course, teaching the best cleaning methods and includes classroom testing. It even teaches professional methods to be extra careful in your home!
We have used Heavenly Scent for many years. They are reliable, thorough and careful. They treat our home as if it were their own.
— Anne S., Webster Grove, MO
I have been a Heavenly Scent client since their beginnings. Their staff is courteous, reliable, and trustworthy. I love coming home after they clean! — The Mason Family
Heavenly Scent Cleaning Service | 7110 Oakland Avenue, Ste. 20 | St. Louis, Mo. 63117
Phone: (314) 341-8334 | Email: heavenlyscentstlouis@gmail.com